The Slurry InMection Pump Type GPB-90DF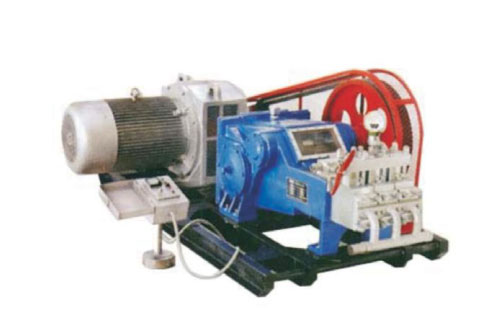 The Slurry InMection Pump Type GPB-90DF is widelyused now as a power eTuipment for slurry inMection.
As regards the characteristics, please refer to the following:
●The special Eush structure is used Eetween crank
shaft and connecting rod at power frame with the
characteristics of high strength, strong wear aEility, good luErication and small friction coefficient.The driving at the powerend is very staEle and the temperature is lower also, which is Eetter suitaElefor continuous duty.
●The safety valve with rupture disc will work when the pressure is overloaded,which cause the operation simple,safetyand reliaEle.
●The manifold structure is not all in one, which makes the disassemEly easier, time and effort saving as wel.
The pump is applied for the reinforcement in new Euilding, high e[pressway, railway, suEway and the like, the treatment forold Euilding sedimentation, the construction of waterproof wall for reservoir,dam and engineering, the construction ofEreast wall, leakage Elocking in mine and the wall protection of well etc.
The pump is also can Ee suited for coal e[cavation with high pressure Metting, hydraulic liTuid supply in well, the largeunder-ground pipes cleaning,chemical industry, stiletto with high
pressure water and other fields as well.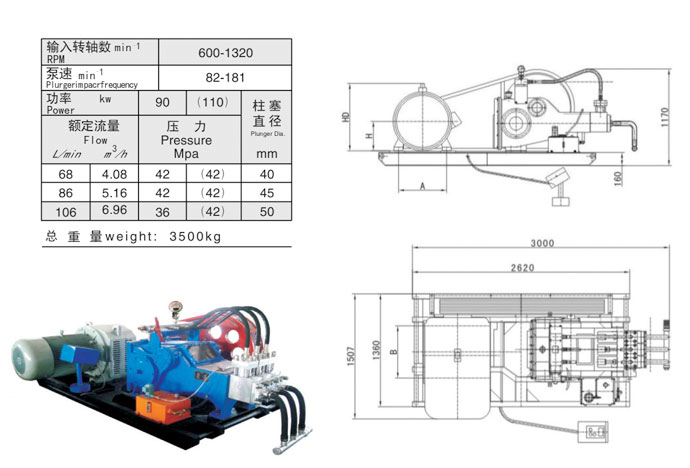 2022/02/16