G series eccentric helical rotor pump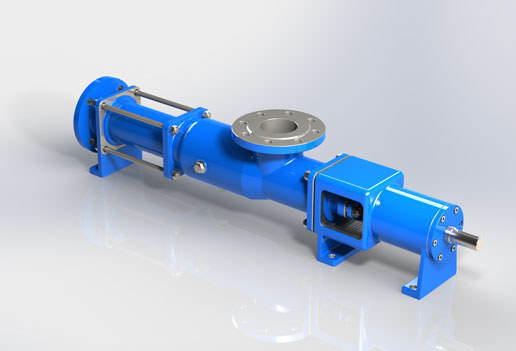 APPLICATION
For pumping neutral or corrosive liquids, uncontaminated or abrasive liquids, liquids containing gases or which tend to froth, and liquids of high or low viscosity, including liquids containing fibrous and solid material.
The pump of type G is the main range product of our factory. It can be widely used in many fields.
The pumps of type GS have been developed from the basic range G by a special pump casing. Type denomination "S" means quick cleaning, as the complete pump can be disassembled with effortless ease and a biologically impeccable cleaning of each part is possible.
· Food industry: To transfer spirit or wine, waste residue and addition in brewery.
· Texil mill: To transfer synthetic field liquid viscose liquid.
· Paper-making: To transfer black pulp.
· Petro-industry: In handling various oil, grease products.
· Chemical industry: To transfer suspended liquid, emulsion liquid, acid liquid, soda liquid and salt liquid.
· Ship building: To transfer residue oil, to be the butterworth pump, sewage pump and sea water pump ect.
· Build industry: To transfer the mortar and plaster.
· Nuclear industry: To transfer the radioactive liquid.
· Metallurgical and mine: To transfer oxide and waste water, liquid explosive and drain off water from mine.
OPERATION
The eccentric pump is a screw pump sealed on the inside gearing, belong to rotor displacement pump. The essential part consists of combination of a stator with two-start female thread and a rotor with single-start screw. When the driving-shaft cases the rotor in planetary motion by the universal coupling, between the stator and the rotor, being in mesh continually, formed may spaces. As these spaces unchanged in volume are axial moving, the medium handled is transmitted to the outlet port from the inlet port. The liquid transmitted to get not confused or disruptive, thus it is the most suitable for lifting mediums containing solid matter abrasive particles and viscous liquids.
DESIGN
z The coupling rod terminates at both ends in pintype universal joints. The pin and bushing are made of special metal, the durability of the joint is improved greatly. Simple construction, easy and puick to dismantle.(Fig.1)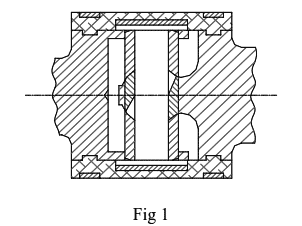 · Stator provided at both ends with external collars vulcanized joint, which provide a safe seal to the suction and discharge section. It protect the stator casing against corrosion.
· Between the suction casing and bearing housing is situated an interchangeable housing for a stuffing box or mechanical seal (pumps can be converted retrospectively to different type of seal).
· GS pump's suction-, discharge-connections with threaded connections according to DIN 1187-A as a standard. Thus, a quick disassembly of pipe and hose connections on suction and pressure side is possible.
ERECTION
G and GS pumps can be erected horizontally or vertically.
The pump and driver are connected together via a flexible coupling or an intermediate transmission and are mounted on a common baseplate. Dimensions of assemblies available on request.
[Advantages]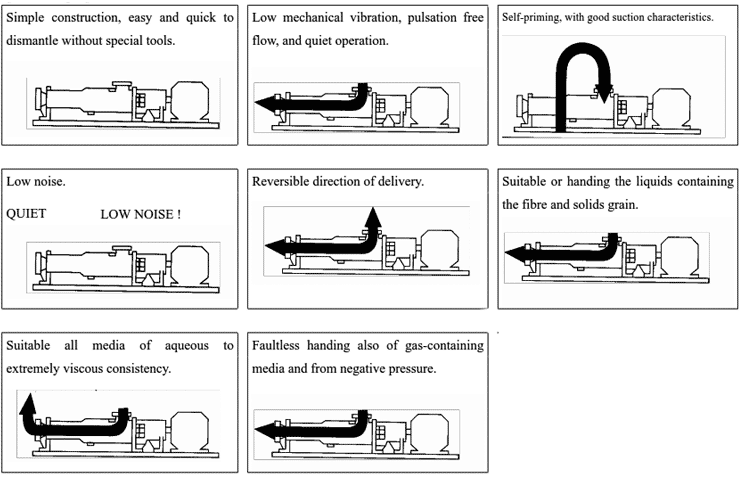 TECHNICAL CHARACTERISTICS
The output permitted speed range and drive power required can be taken from the selection chart.

POSSIBLE DRIVE ARRANGEMENTS

SECTIONAL DRAWING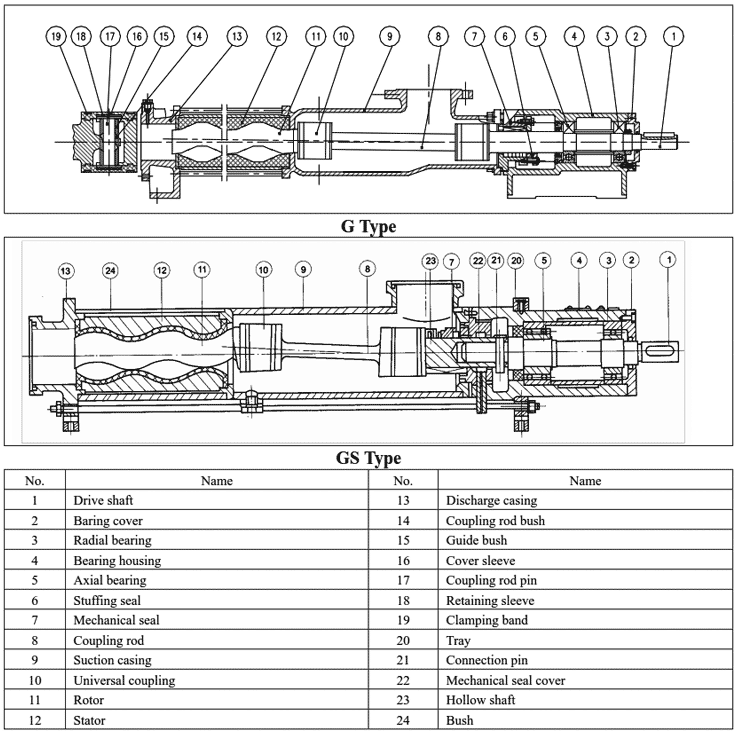 TYPE OF SHAFT SEAL

PUMP TYPE KEY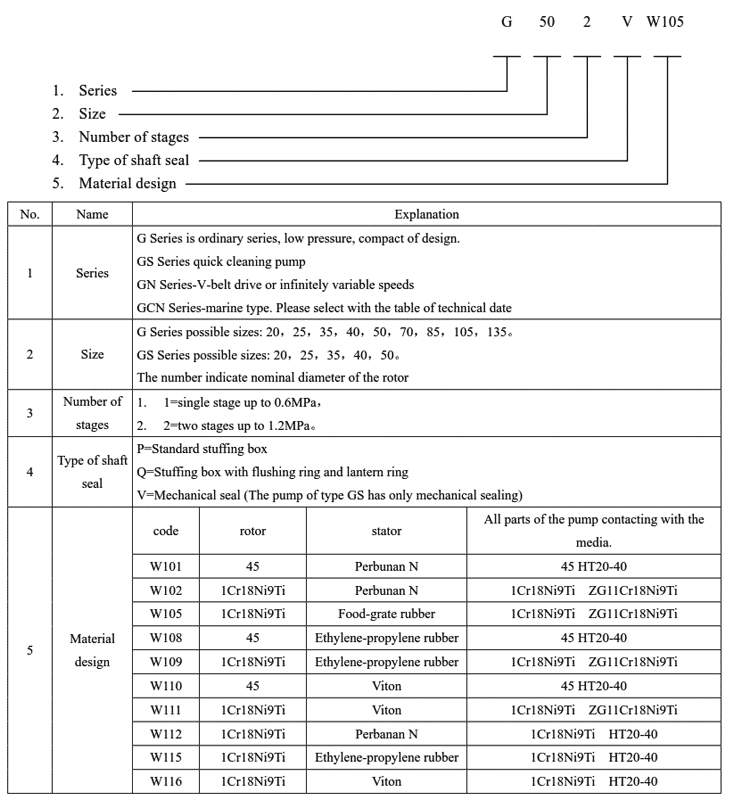 2016/03/18
 
Next:No more.