SMtype three-spindle screw pump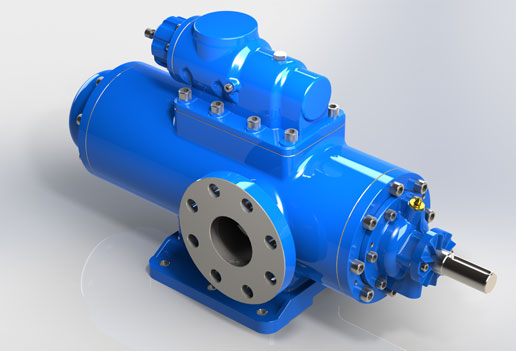 Main Feature:
•SM three-spline screw Pump is of self priming.
•Because of the unit assembly systemevery pump can be supplied as cartridge pump for foot-, flange-,or wall mountin, in pedestal-,bracketor submersible design.
•According to the delivery medium heated or cooled designs are also available.
● Usage:
•For the handling of oil and medium with lubricating properties.
●Application:
•In heating techniques as fuel oil injection, fuel supply-and transfer
pumps.
•In the engineering industry as hydranlic, and telemotor pumps.
•In the chemical and food industry as cargo-, transfer or supply pumps.
•In the marine field as transfer-, booster, fuel oil pumps as well for ship hydraulics.
●Standard structure
U12.1 Structure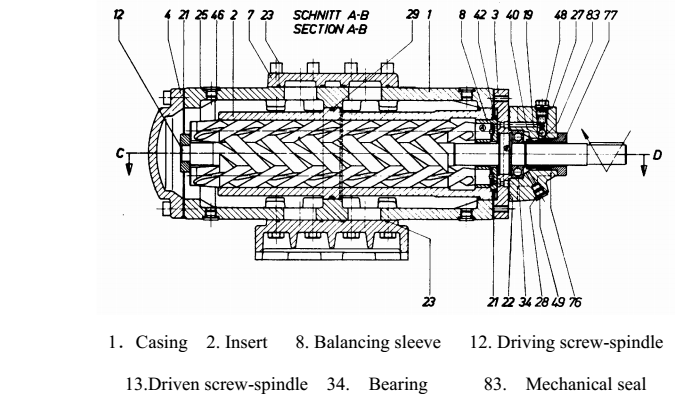 ●Model code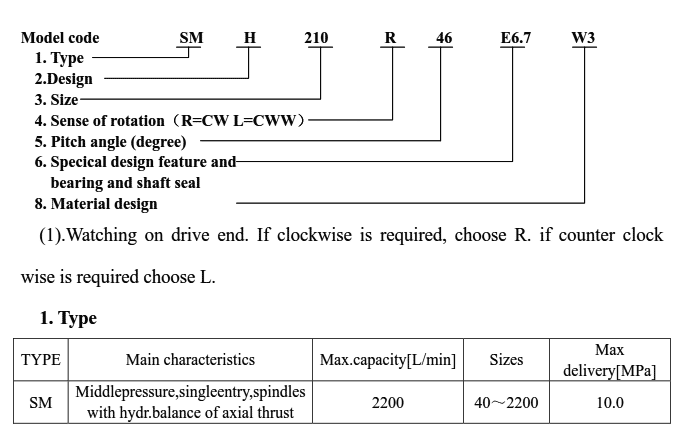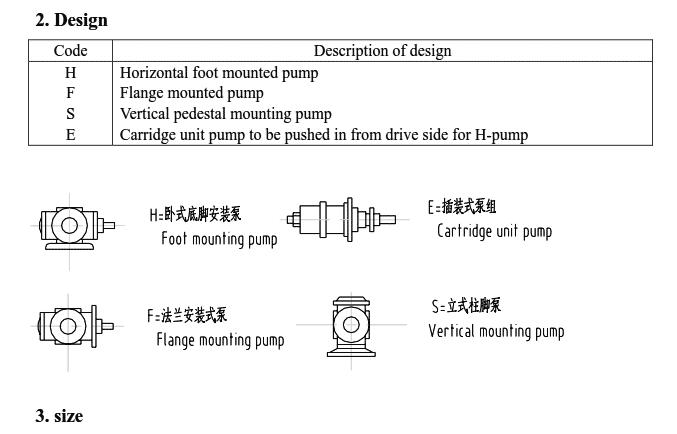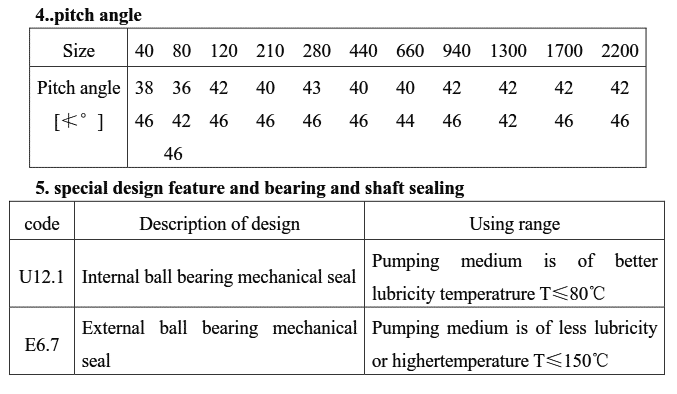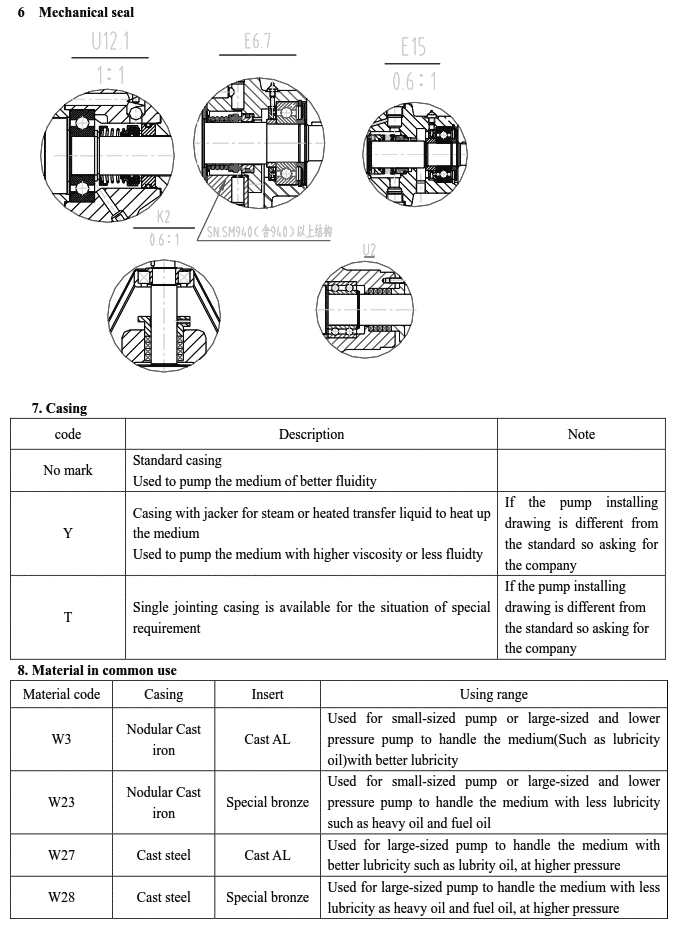 2016/03/18